David's already been called saying that he doesn't have school tomorrow.

If we don't have a snowday tomorrow...someone is going to get it. Especially if District 11 is the only one that gets nothing, like usual.

So, I awoke to see a freaking white-out out my window. No phone call from Randy or Nancy saying I didn't have to work, so I got ready, and headed off to work since I had to be there at 7:30. Not a single customer came in until like 8:15. Then, more and more people started coming in. Seriously, who risks their lives driving in these conditions to go get breakfast? There was so much ice packed on the windows that you couldn't see out of them, and the wind was bending street signs back and forth like they were toothpicks. I couldn't believe we were all there. It had to have been costing my bosses money for electricity, and paying us to stand there, they might as well have just closed down by 10. But no. Oh well, I got off at noon, so that was nice.

The malls are closed. The highway is closed. Church services are cancelled. Flights are cancelled. School should be cancelled, no?

Having the flights cancelled sucks because I know at least 4 people that were supposed to fly in today, including family, so they're all stuck at airports. That's no fun, speaking from experience.

Well, this weekend was pretty fun. Thursday night, we all went to P.F. Chang's. There were so many people, which always makes it hectic though. Elliot like tackled me, and knocked me over into a wall (at my house, not the restaurant.) That kinda hurt, but that's ok, I only broke my nose. Not really, but it sorta felt like it.

Well, I suppose I should get my laundry done and homework just in case some miracle takes away all this snow. I wouldn't be suprised. 2 days ago I was running through Garden of the Gods with a tank top and shorts on...

State Troopers have said that 72 cars have slid off of Baptist Road alone. Elliot- "HOLY FREAKING CRAP! It's ok. We're all gonna die. It's the storm of the century!"

There's a street out there somewhere...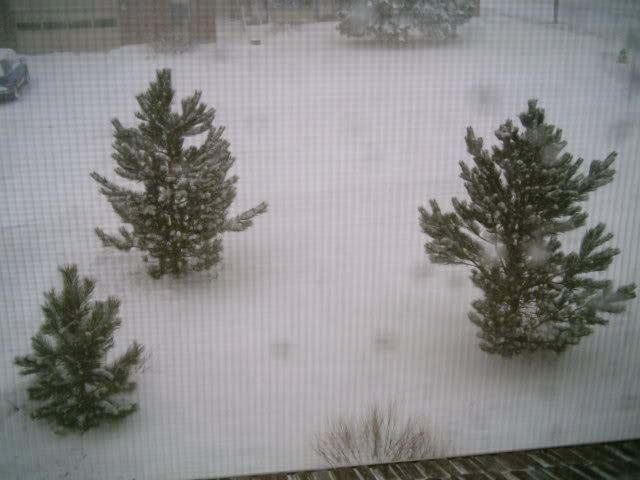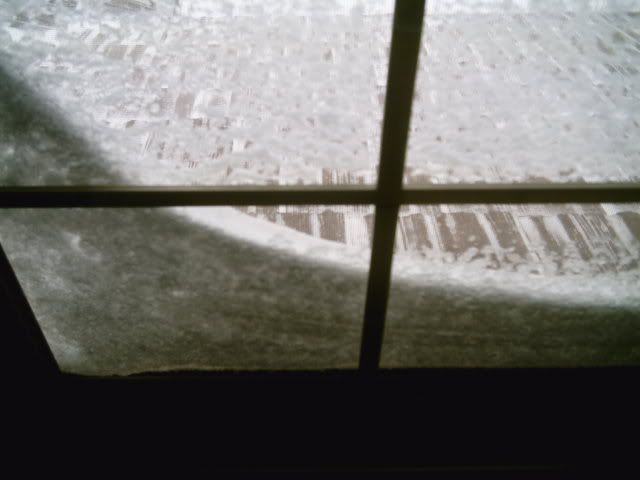 Poor little stop sign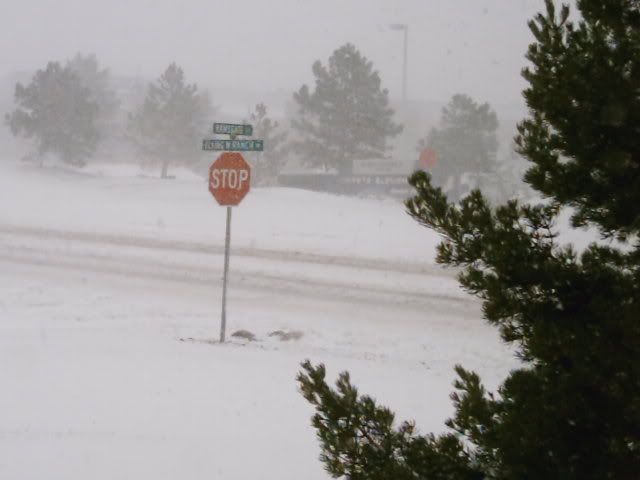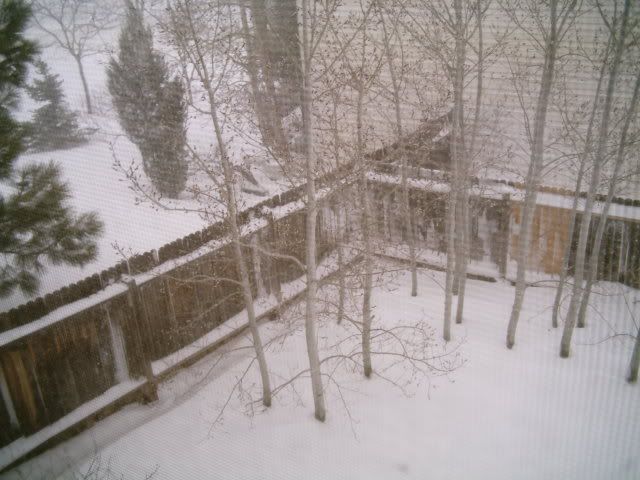 Snowflakes frozen in time...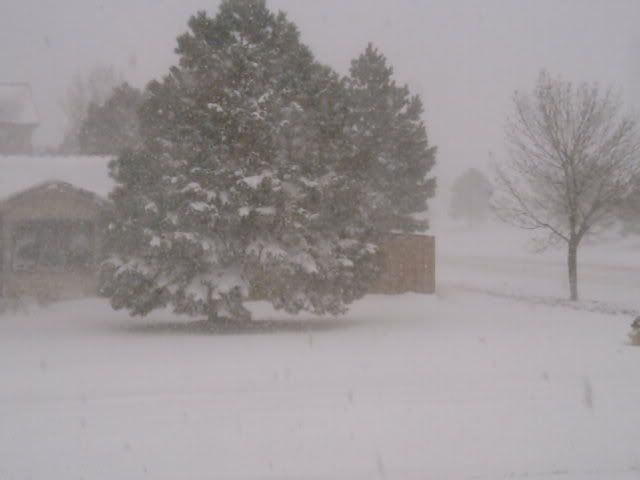 There's a hot tub under there if you dig deep enough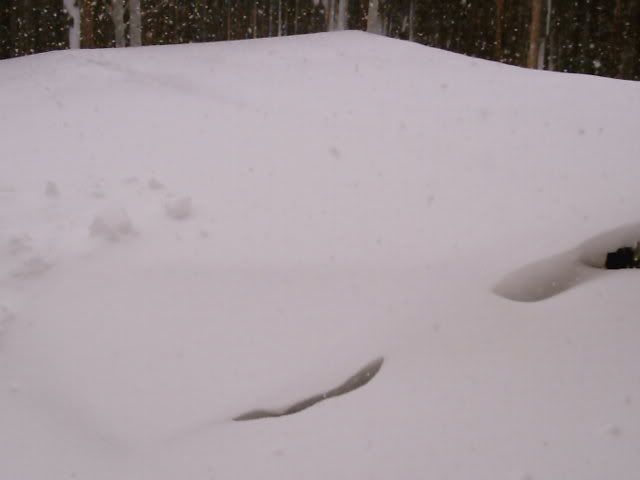 And the snow continues.